Top 10 Capital Cities You Can Never Have Enough Of.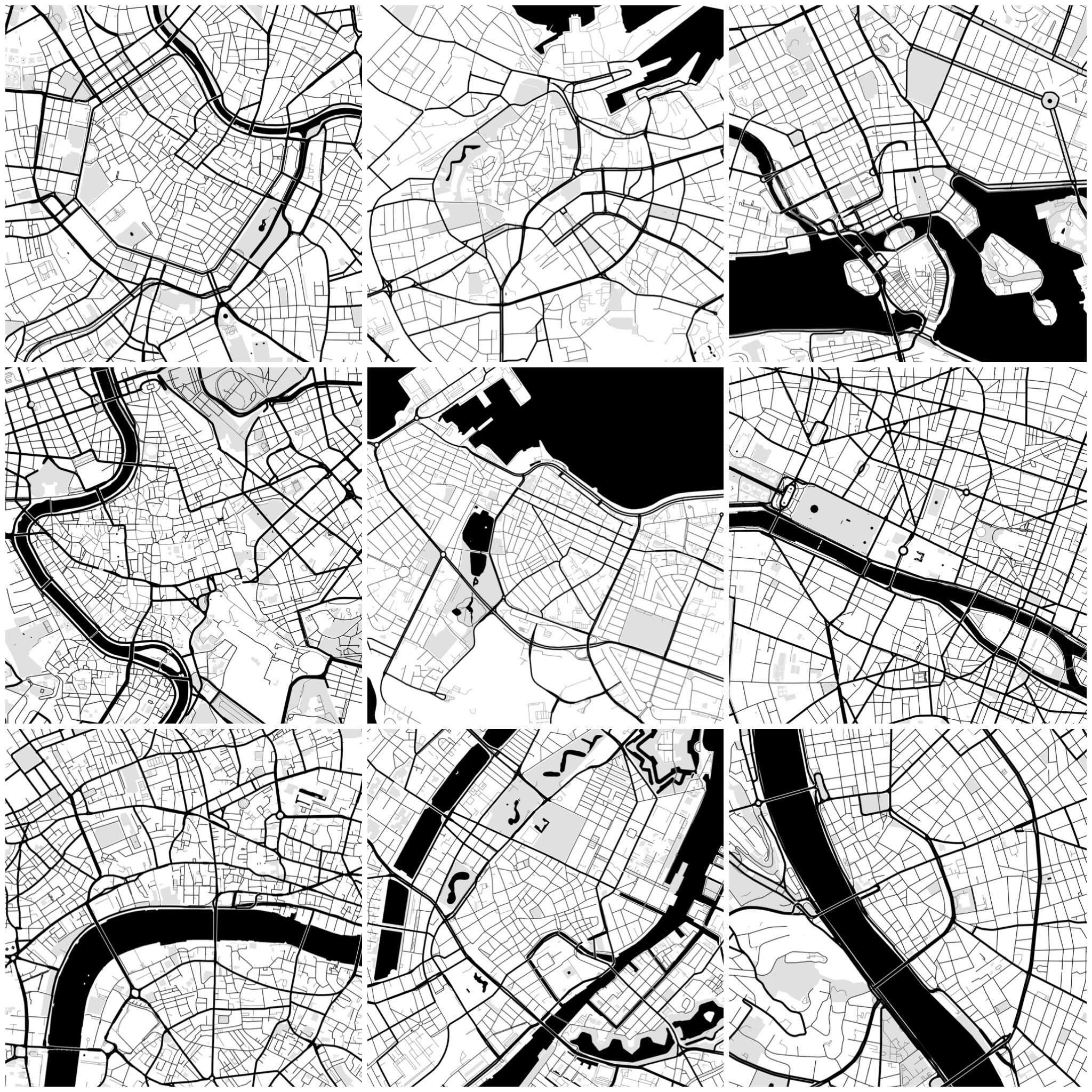 A while ago we asked you guys on Instagram, which capitals you'd always revisit and why. And here are the top 10 most popular capitals with some of yours reasons to go there over and over and over again. Scroll through the list and get some inspiration for your next weekend getaway. 
TOP 10 CAPITALS FOR ALWAYS REVISITING:
10. VIENNA
@kerlipyvi "I have already been there twice, because it is amazing city full of beautiful people, many sightseeings and an amazing architecture."

@pprikna "Because the architecture is AMAZING."

@dejana_od_dea "That was my first trip with my husband, when he proposed. So we for back every year for wedding anniversary."

@kadritang "It never gets old."

@katriinvee "I've been there once, maybe 10 years ago, but I think it has a lot to offer that I didn't get to experience this time. But there are so many cool capitals I haven't been to yet so I think I'll try to get to them first"
9. COPENHAGEN
@carol_11 "I went last March and it looked like a winter wonderland with snow everywhere! I would want to go back in summer or spring to see how beautiful it looks!"
@maarikam "Because I didn't get to explore that much the first time."
@e.romanovska "You can feel danish #hygge in every single people You met, in every single road You walk! Wonderful city!"
@toniiiilein "Love the vibe and the people and it's just a beautiful city."
8. AMSTERDAM
@arianavelosodafonseca "I did my Erasmus there. I spent the most wonderful time there, I am back there whenever I can! It always brings me such good memories."
@mirjamypsik "Amsterdam is my number one capital!"
@ofmixednotions "I most definitely left a piece of me on the other side of the world and it's there!!!"
@apjohnstone "Canals, willow trees, and beer patios. The best!!"
7. BUDAPEST
@kalielarae "Wonderful people, amazing views, and fun things to do! Just an overall great city."
@sena.turee "Because of its amazing city view from both sides of the Danube. Displaying all kinds of architectural wonders.."
@francy92go "Cause the time I've passed there has been so special."
@j_riski "Budapest, stole my heart last time."
@lost.with.lisa "I've been there twice and absolutely love it. My local airport has started direct flights so maybe I'll take my 3rd trip back soon…"
6. STOCKHOLM
@our_house_in_the_woods "Because of the people!"
@_daniii_z "Stockholm is always a good idea."
@ursula__maria "because it's one of the most beautiful cities I've ever been."
@hiippavuori "You just can't get enough of it. It is new, it is old, it is vibrant, it is quiet, it is urban, it is green.."
@breannak "So beautiful, surrounded by water, culture, modernism, good food, great design!"
@tuululill "I go there about 4 times every year and I never get bored. There's always so much new to discover!"
5. TALLINN
@helenam2eorg "Because living abroad makes me miss the wonders of my home and Tallinn is amazing in every season."
@suvihuu "Little nice city. I love Estonian design.
@vladanvukmanov "Tallinn, definitely. Left me breatheless! Would love to share that experience with everyone."
@meriliissild "I'm from estonia but I live in Austria and being away from home, I just miss our northern capital, especially in winter time!!! You will start to appreciate your home more when you've been away."
@culi_nka "Hard to choose only one. I left my heart in Tallinn. It was like a home for me, so picturesque, vibrant, beautiful…."
4. REYKJAVIK
@yanjuincollin "Reykjavík was my first ever solo adventure that I'll never forget. I remember heading downtown for the first time during sunset and seeing that right over the water, were these beautiful mountains that felt so close. I went to a cozy little noodle restaurant and had the best Thai noodles ever (!!) the perfect meal to warm my belly! Oof definitely wrote too much haha thanks for the question and reminder."
@marumaailm "Reykjavik is a city where characters from Astrid Lindgren's book would move when they are all grown up! nothing I have ever imagined before I visited the capital."
@rebeccakaro "Because it's just magical."
@hannaliisareimann "It's such a magical and unique city."
@miiriinha "So colourful! Fell in love with this capital since the moment I arrived there!!"
3. ROME
@rebeccasitska "I went there for a few days and i fell in love with the people and nature that was surrounding me, amazing place to be."
@myeurocrush "I keep going back to Rome. I can't get enough history and gelato."
@by_maaria "Love it - food, wine, city."
@elisabethpurga "The vibe, the history, the architecture."
@lyndseymaclean "It was my first European city and I was so in love with the history!"
2. PARIS
 @sofiacuadros11 "Because watching the sunset there was like paradise. Also, it was one of my first times traveling abroad which will always make me want to come back."
@vlyn100 "I can spend days in the Louvre instead of running through to see just the highlights, revisit my favorite museum, the Musee D'Orsey, sit for hours in Sainte Chapelle taking in the stained glass, and Paris by night is magical and romantic."
@liessjee_ "It's such a special city! I went there last summer for a short time but there is so much more to discover so I definitely want to go back."
@maja_8228 "Paris was a wonderful and beautiful place with all kinds of fun stuff to do."
@sabrinarubli "Paris, always! Architecture, art, music, history, romance!
1. LONDON
@fialovaterka "I know I'll always come back to London, because I love the person I become when walking along the Thames with a cup of coffee."
@katyflint "London because there is always something new to find and see or stumble upon. It's a city that keeps on giving."
@kotipaivakirja "I have been to London many, many times and again going there in two months but just love the city. Not too long&expensive flights, good shopping possibilities, know the city well enough so it's easy to go to and brings me back memories from teenage years when I was there as an aupair."
@vereross "Hard to decide...but I would go for London. I left my heart there and every time I visit it, it looks different from the previous time...constantly changing so fast, so fascinating."
@angesson89 "Because it's one of my dream cities! I always wanted to live there! For me, Notting Hill is the best place to live! People are so nice there! Also, I like the weather! If I ever get a chance, I'd move there!"
HOW MANY OF THESE CAPITALS HAVE YOU VISITED?
Two, five, seven or ALL? Let us know in the comments. And PS! If you haven't heard, we recently launched a new Capitals of The World poster featuring the street patterns of all 201 capitals from 196 countries.