30 Daily Affirmations for a Balanced and Happy Life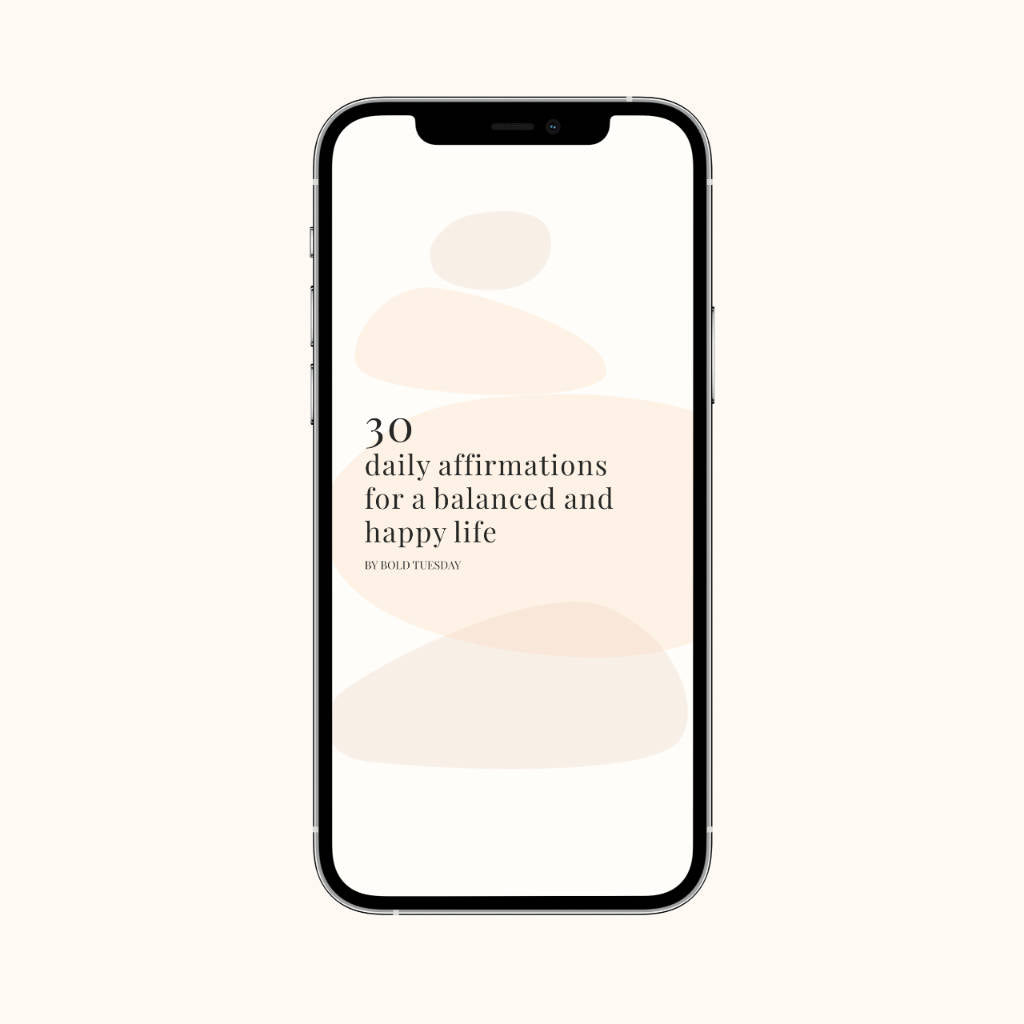 Hi! We are Bold Tuesday - a company for dreamers and doers. In short, our mission is to help you live a better life. We want to help you:
get clear on your goals
keep the focus on working on your dreams
achieve a fulfilled and happy life!
And we believe that goal-setting and visualization are powerful tools for that. That's why we have created the Vision Board Reimagined collection. But back to the ebook for now!
If you want to feel some comfort and peace of mind at the moment, we put together an e-book for a balanced and happy life. From this e-book you'll learn:

What are affirmations

The benefits of using them
How to use affirmations daily (with your vision board)
30 affirmations for a balanced and happy life